Managed IT Networks
Reliable and responsive Managed IT networks that enable your business to be connected and productive.
Truly connected and productive at all times
A1 Technologies is a Managed Services Provider that helps businesses design, deploy, and maintain flexible IT networks that enable them to be truly connected and productive at all times.
Don't put your business at risk
Poorly designed and maintained IT networks can cripple a business's productivity, worse still it can lead to security breaches and data loss.
Our experienced and certified team have designed and deployed 100's of reliable, scalable, and flexible infrastructure solutions for businesses across Sydney.  We love building insanely good IT networks that allow our customers to thrive.
Certified

Experienced

Trusted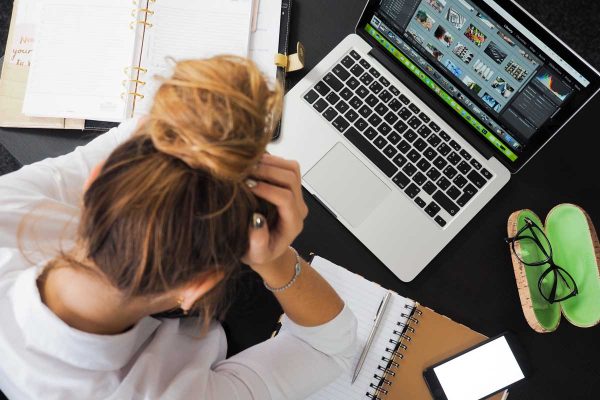 Managed IT Network Solutions
Managed Network
We help businesses manage and optimise their existing end-to-end network infrastructure. If your company needs an insanely good network that enables your business to thrive then talk to us today.
Design, Deploy, Upgrade
Measure twice, cut once. We take the time to understand your business or project requirements so that we can help you design a truly scalable, flexible, and future-proof network.
Office Relocation or Expansion
Looking to relocate your office or open a new site? We can help with both. Our experienced and certified Project Management Professionals will ensure a smooth transition for your business, team members, and customers. "The whole process was well managed by A1. From the planning through to the training, they took care of everything and kept us in the loop. We knew what to expect and when to expect it. A1 has been instrumental in our growth over the past five years."
Why A1 Technologies
We Deliver. Consistently

We're committed to providing solutions and services that genuinely support our customers and enable their businesses to thrive. We hold ourselves accountable and ensure we deliver what we say we're going to deliver.

Experience Your Business Can Rely On

Our team have been working in different sectors of technology for almost 20 years. We have broad industry knowledge coupled with deep expertise in IT services, cloud, and communication solutions.

Reliable & Responsive

Genuinely supporting our customers means being consistently reliable and responsive. On average, our response times are less than 15 minutes and our resolution times are less than 2 hours.
case study
Thomas Hopper & Partners
Thomas Hopper & Partners first came to A1 looking for an IT partner that could offer reliable and responsive helpdesk services to support their growing accounting firm.
They also needed a Managed Services Provider that could design a hybrid solution to support their legacy systems that weren't ready for cloud migration.